Every product is carefully selected by our editors. If you buy from a link, we may earn a commission.
The 18 Best Eyeglass Brands for Men
They're an accessory, sure, but glasses, for those that wear them, are a foundational part of the wardrobe.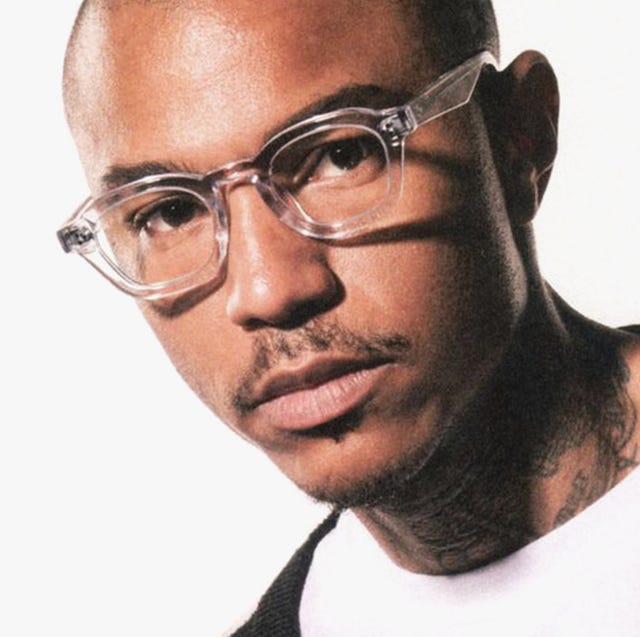 According to non-profit organization The Vision Council, 75-percent of American adults rely on vision correction — either glasses or contacts — each day. Of these more than 194 million adults, 85-percent choose glasses and 15-percent wear contacts, either exclusively or in tandem with their frames. But expect to see even more of both in years to come, researchers believe. Myopia (aka nearsightedness) impacted 1.4 billion people globally in 2016, The Vision Council reported. That number will likely reach over 5 billion by 2050, but we could get there even sooner, more recent studies suggest. Our hours of daily screen time multiplied exponentially during the pandemic, and overworked, blue light-battered eyes deteriorate.
But don't freak out. While all the aforementioned data serves as a warning, it's also reassurance — you're not alone. There are national organizations — like The AOA Foundation and EyeCare America — that connect individuals to offices that do routine eye exams. And they're completely covered, even if you're uninsured.
For those familiar with how things work, meaning those that wear glasses or contacts already, it's no stretch to say the way we buy glasses has changed. There are direct-to-consumer brands aplenty; companies galore that can swap out old lenses for you; and stores for every style that sell glasses at lower prices than ever. It's sort of the Wild, Wild West out there; that's why it can be so hard to pick the perfect frame for you. There are just so many options.
So, I'll begin with a simple task: before you shop for glasses, get an eye exam. It's best to know your prescription and if you'll need any add-ons ahead of time. Perhaps you need bi- or trifocals, anti-fog or anti-reflective coatings; perhaps lenses tinted a certain color to help with headaches or block blue light. If you already have your new prescription on hand, consider what kind of frame you want — classic and repeatable or refined and rare. From there, you can use these north stars in your search for a brand to buy from. It's easier to buy by brand than it style. Styles can change or disappear suddenly, and without notice, rendering the ones you're wearing just one-offs. But if you align yourself with a brand, you're bound, as long as they aren't a fast fashion label, to find a frame you can cling to forever and build your entire wardrobe around.
This content is created and maintained by a third party, and imported onto this page to help users provide their email addresses. You may be able to find more information about this and similar content at piano.io